How a MasterChef finalist reignited his love affair with food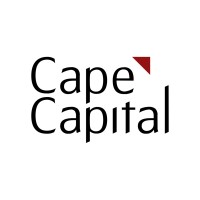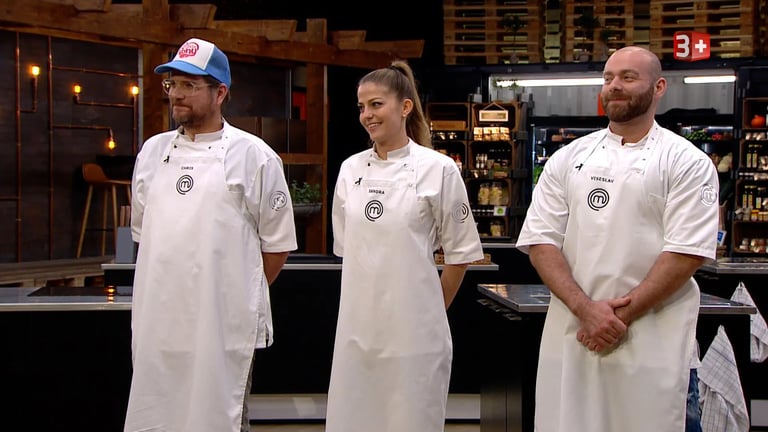 As a child, Chris Nilson (left) dreamt of becoming a Michelin-starred chef—now he's cooking on his own terms
For many people, the thought of whipping up plates of food in on-the-spot cooking challenges is the stuff of nightmares. Yet MasterChef contestants such as Gothenburg-born, Zurich-based Chris Nilson—who finished second in the inaugural season of the Swiss version of the television series—thrive under such pressure in the kitchen.
'Applying for MasterChef Switzerland was about widening my horizons,' recalls Chris, who has his own YouTube cooking channel, Görgött (which means 'tasty' or 'yummy' in Gothenburg dialect). 'I didn't necessarily learn new techniques, but rather gained a perspective into how top chefs see things; how to plate with more professionalism. The experience affirmed my passion for food and for cooking.'
Perhaps unsurprisingly, the tasks he enjoyed most on the show were those related to personal experiences: making pancakes when asked for a childhood food memory, preparing meatballs instead of a Sunday roast because the latter isn't really eaten in Sweden, and recreating Portuguese mussels from a past holiday. This globally-inspired approach to cooking is also evident in the videos on Chris's Görgött channel, which range from sauerkraut to Oklahoma onion burgers and monkfish in a beurre blanc sauce.
'Dishes might be complicated in terms of planning, but not in terms of the steps'
'I would be happy to think that people who watch my channel stop being afraid of cooking,' he reflects. 'Friends of mine go to a restaurant and eat a meal they like but don't think they could make it themselves – and a lot of the time it's not very difficult. The dishes might be complicated in terms of planning, but not in terms of the steps. There are just more of them.'
Chris should know; as a teenager he dreamt of becoming a professional chef. On his father's insistence, he enrolled in a four-year programme at the École hôtelière de Lausanne in Switzerland. It included a pair of six-month internships, one of which he began in the kitchen at Pierre Koffman's first restaurant, three Michelin-starred La Tante Claire in London.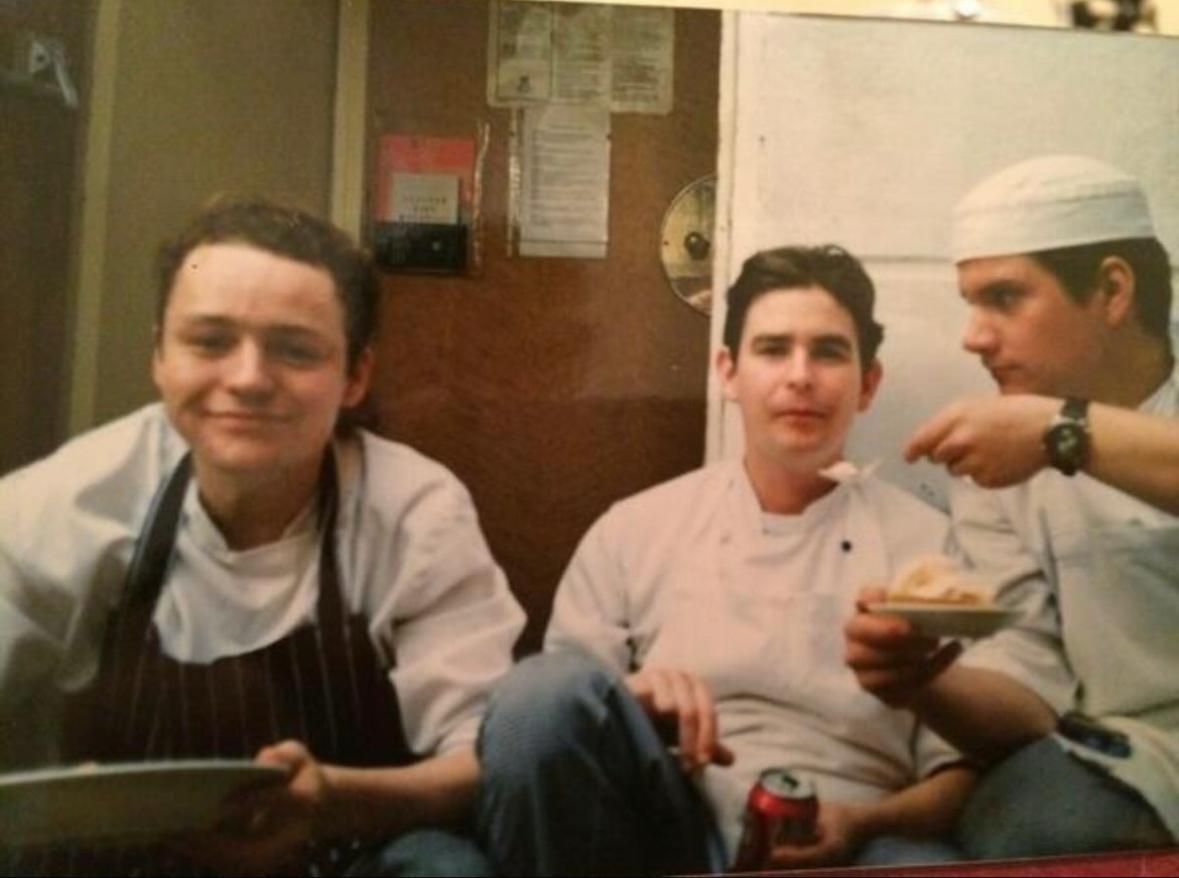 Chris Nilson (right) during his internship
'I worked there for a couple of months but quickly realised, if being a professional chef is like this, then it's not for me. It was run, I think, like most French kitchens in the 1980s: very hierarchical and working a lot with fear,' he recalls. The experience led him to side shift to a career in hotel sales.
Today, he juggles a day job in sports events whilst running Görgött – a creative outlet for his love of cooking that he may never have embarked upon, had it not been for a spell in the hospital three years ago. 'I had a serious stomach operation and remember lying in bed asking myself all these existential questions: What am I doing with my life? Is it the right thing? Am I enjoying it? I realised what I like is good food, yet my job is not very food related. So, I decided to start a YouTube channel.' His original idea was to film short documentaries of restaurant chefs cooking their favourite dishes, but it was during the Covid-19 pandemic, and never really took off. Out of necessity, he decided to do the cooking himself.
The recipes are recreations of dishes Chris tries in restaurants, or taken from his childhood, such as the Swedish 'dream cookies' ('Drömmar') that his grandma used to bake him.
Others are inspired by social media. 'Often, I'll be scrolling on Instagram and see a picture of a dish from a chef or restaurant that looks beautiful. You can see the ingredients and guess roughly how they did it, then I create my own version.'
Chris is never in the kitchen without one of his trademark baseball caps—his My Little Pony cap, inspired by his daughter, became the talk of the MasterChef Switzerland audience. Aside from this, the only common denominator is that every dish is something he enjoys demolishing, or thinks he will. He eats out often and cites the Bib Gourmand restaurant Bauernschänke as a top pick in Zurich, for the way it combines traditional produce in a modern way.
'My family and I also pass through Copenhagen at least twice a year, when we drive to and from Sweden in the summer. My favourite restaurant in the world is two Michelin-starred Jordnær, which is known for its seafood and Nordic-style cooking, but I also love the Korean-inspired Propaganda which is the opposite in terms of exclusivity.'
'You just have to get out there and learn as much as you can through different experiences'
Does Chris have any advice for budding young chefs? 'I think you just have to get out there and learn as much as you can through different experiences. That's the only way to move forwards. You can buy cookbooks and watch food channels but if someone wants to get into cooking, they need hands-on placements in professional kitchens.'
Although his own ambitions have naturally evolved over the years, he still sees food as playing an integral role in his future. 'The dream is to one day run a small bed and breakfast with my wife, in the Piedmont region of Italy. We love the food, the people and the nature so for us, it's the ideal place,' he enthuses. 'The biggest part of cooking is passion and heart: if you want to make something taste good then you can.'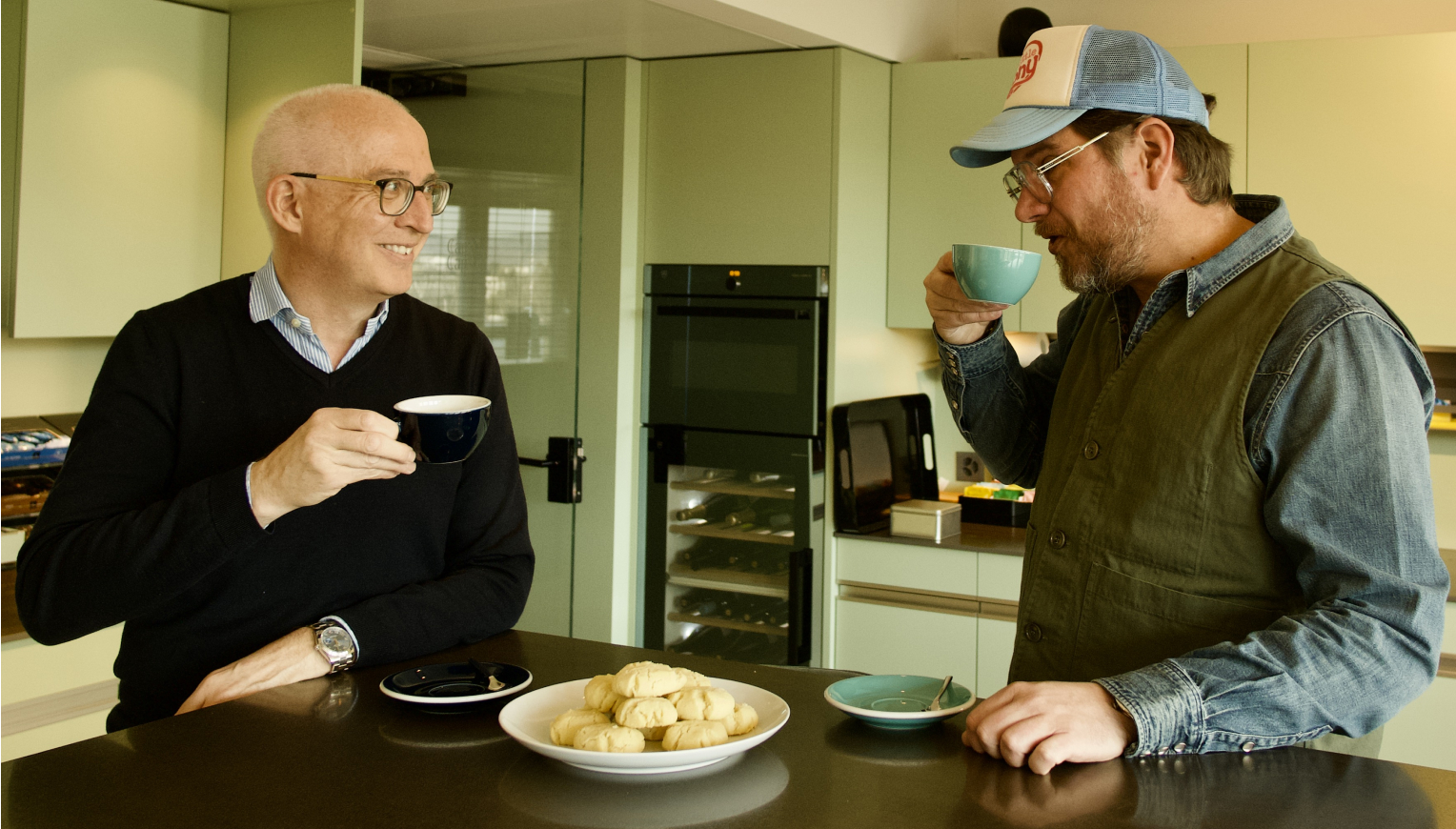 Much to the delight of Cape Capital's resident Swede Johan Holgersson, Chris couldn't resist baking his grandma's Swedish 'dream cookies' and sharing them with the team. "They take me back to years of Christmases and Midsummer coffees" Johan muses. "Too much food, too much drink. Food for me is what connects us." The true spirit of Görgött!
If you would like to bake them at home, you can find Chris' recipe below.