Transforming the lives of children and families through dialogue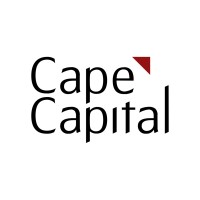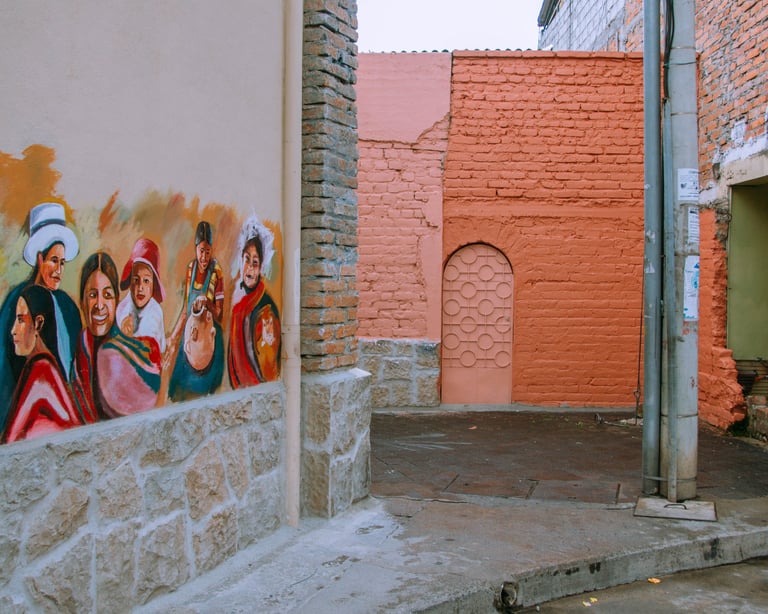 Alex Vukajlovic and Helma van der Hoeven in conversation about social responsibility, the importance of grassroots community action and believing in a better life
'Violence is a big issue in Ecuador and the only response at the moment is to throw more police and more soldiers at the problem,' says Helma van der Hoeven, the founder of Ecuador-based NGO, Daniélle Children's Fund (DCF). 'Children that leave a violent environment often go into institutional care or are adopted, but we want to start a dialogue with communities to see what can be done differently.'
In the financial world, investments are usually benchmarked against set outcomes. Yet when Cape Capital's CEO Alex Vukajlovic signed up as a founding board member of DCF, over two decades ago, he knew the organisation would be run differently – and that was part of the appeal.
'If you want the biggest impact, it can't be measured with a clear financial matrix'
'Many people donate money to something tangible, such as charities, where they can sponsor a child in need, but very few organisations concentrate on the more complex mission of offering psychological support and reintegrating children back into their own families,' explains Alex. 'The difficulty is that if you want the biggest impact, it can't be measured with a clear financial matrix.'
The success of DCF's founder Helma van der Hoeven and her team is evident in other ways, from the 2017 Human Mobility programme that was born from a collaboration with Unicef in response to Venezuelans migrating to the country, to a pilot scheme in the Santo Domingo province with the Ministry of Economic and Social Inclusion that aims to bring communities together through creating public policy at a national level.
Helma's current priority is the case of a young boy from an indigenous family who tried twice to enter the US. 'He wanted to go to help his family back home but didn't make it. Now he has an $18,000 loan to pay off and is under a lot of pressure. We are seeing what we can do together and giving him space to talk about everything he has suffered. When I first met him, he was deeply sad, disturbed and desperate, but now he is beginning to have hope and to believe that things can be different without turning to illegal activities. He wants to study and set up a small business in Ecuador,' she says. 'Like the boys I see begging at the traffic lights in Quito, where drivers in their big cars often look the other way, we cannot walk past and say it's not our problem. Leaving behind judgement and working with others to make change happen is enriching. It's something that money can't buy.'
Yet DCF was originally never meant to be set up in Ecuador. 'Nepal was my destination, in part because of what I knew about the country, but also because of the Himalayas; I wanted to climb mountains,' says Helma. 'I was working in finance, dealing with emerging markets and one day, I thought, 'what am I doing?' I had a lot of energy and money, and wanted to do something with it.' 'Then', jokes Alex, 'she turned into Mother Teresa.'
It was while climbing that Helma met her now husband, an Ecuadorian mountaineer, and decided to launch the organisation in Quito. Of the future, she says: 'I believe in my team and the people I work with, so they can continue their work even if I'm not around.'
For DCF, prevention is the way forward. As well as being involved with communities directly, the organisation also works with the child protection system, intervening in difficult situations at the right moment to assess someone's needs and act before a small problem potentially becomes a bigger one.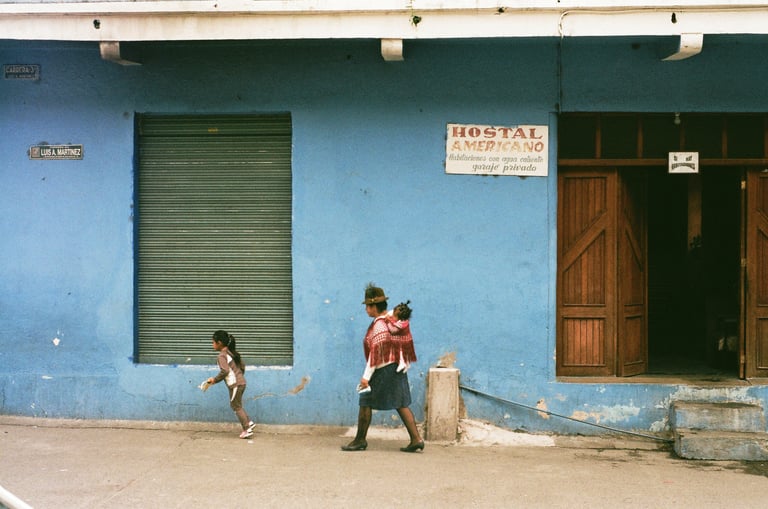 Helma van der Hoeven has collaborated with governments and NGOs to shape public policy
'The solution is the child, the family, the community'
'We have a lot of local networks that we can activate. We don't position ourselves as being the solution. The solution is the child, the family, the community,' says Helma. 'Rather than sweeping in to help someone, our philosophy is based around a mutual process and tackling complicated issues like abuse and violence together. We believe that often there are options that don't come from the outside, but from within the family.'
Alex, who first met Helma when she was a broker in London and he was an analyst in Moscow, agrees; 'I think enablement is the key, not only for the children but for the families. Very often the cause is elsewhere in the system or in how families are structured, and children become collateral damage. And, if you take a child away from his or her parents, you must think about the misery that's left behind. Helma looks at the root cause, not the symptom, and that's what makes DCF special.'
In turn, Helma values Alex's input. 'Because he is more outside the operation, he is another voice and that's what you need: a conversational and objective partner who makes you reflect on your actions. Also, with Alex's network, he has made it possible to share our work with others in Europe.'
The pair point out the obvious parallel between Cape Capital and DCF: both are built on mutual partnership. 'So much of Cape's success so far has happened because of our understanding of the clients and partners we collaborate with, the relationship with the other party, and us saying, 'let's do this together',' says Alex.
For Helma, the value of working with others is the two-way empowerment it brings. 'I've learned a lot from the families I've worked with. My life has changed because of them,' she says. 'If I had lived through what many of them have, I would be completely devastated and unable to carry on. I give energy but I also get energy from the process in return and I think that's what makes it all possible.'